Tasked with developing and managing Intelex corporate brand identity I ensured consistency across all Intelex properties including website, marketing collateral materials, social network platforms, and Intelex enterprise platform.
Intelex is a software compnay that helps organizations around the world be more sustainable, protect the planet and its people, and to improve the qulity of their products. They do this by developing web and mobile applications that streamline and simplify environmental, safety and quality management. Established in the early 90s Intelex has undergone a logo update in 2010, but no major updates have been implemented since that time. 
Intelex's visual language was not aligned throughout multiple channels.
There was no brand consistency which resulted in disjointed user experience. 
Creative synergy was diluted and 
brand recognition was disrupted.
I started this project by looking at the complete picture and I spent a lot of time understanding Intelex's clients and their needs.  Establishing user flow diagrams and customer journeys, I've created a completely new visual language including new colour palette official fonts, icons and images which were rolled out to the entire organization.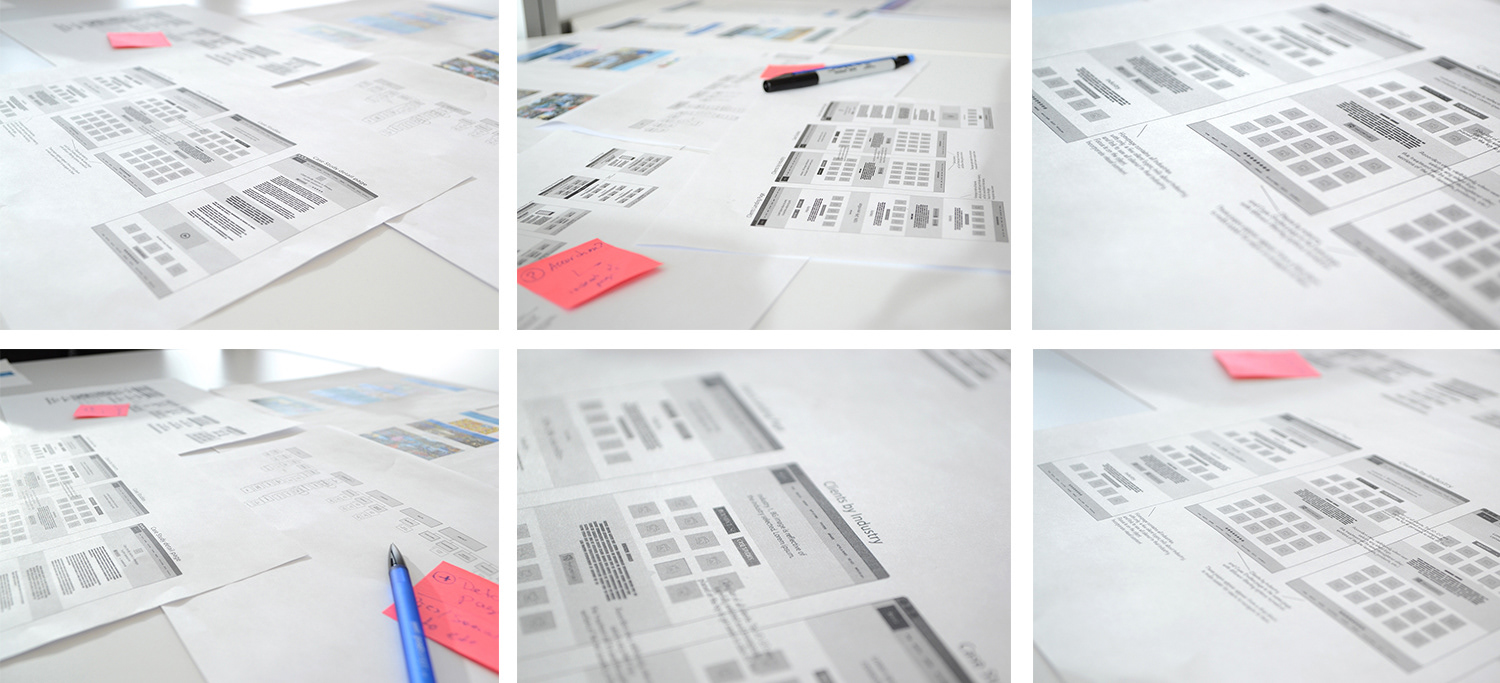 The end result of the Intelex Brand update included cohesive and modern visual language across multiple channels (webiste, UI, marketing assets). The following improvements were implemented across the entire organization. 
 + Released new Brand Guide 
+ Designed completely new responsive website 
+ Rolled out visual language changes throught all marketing channels 
+ Updated UI with new visual language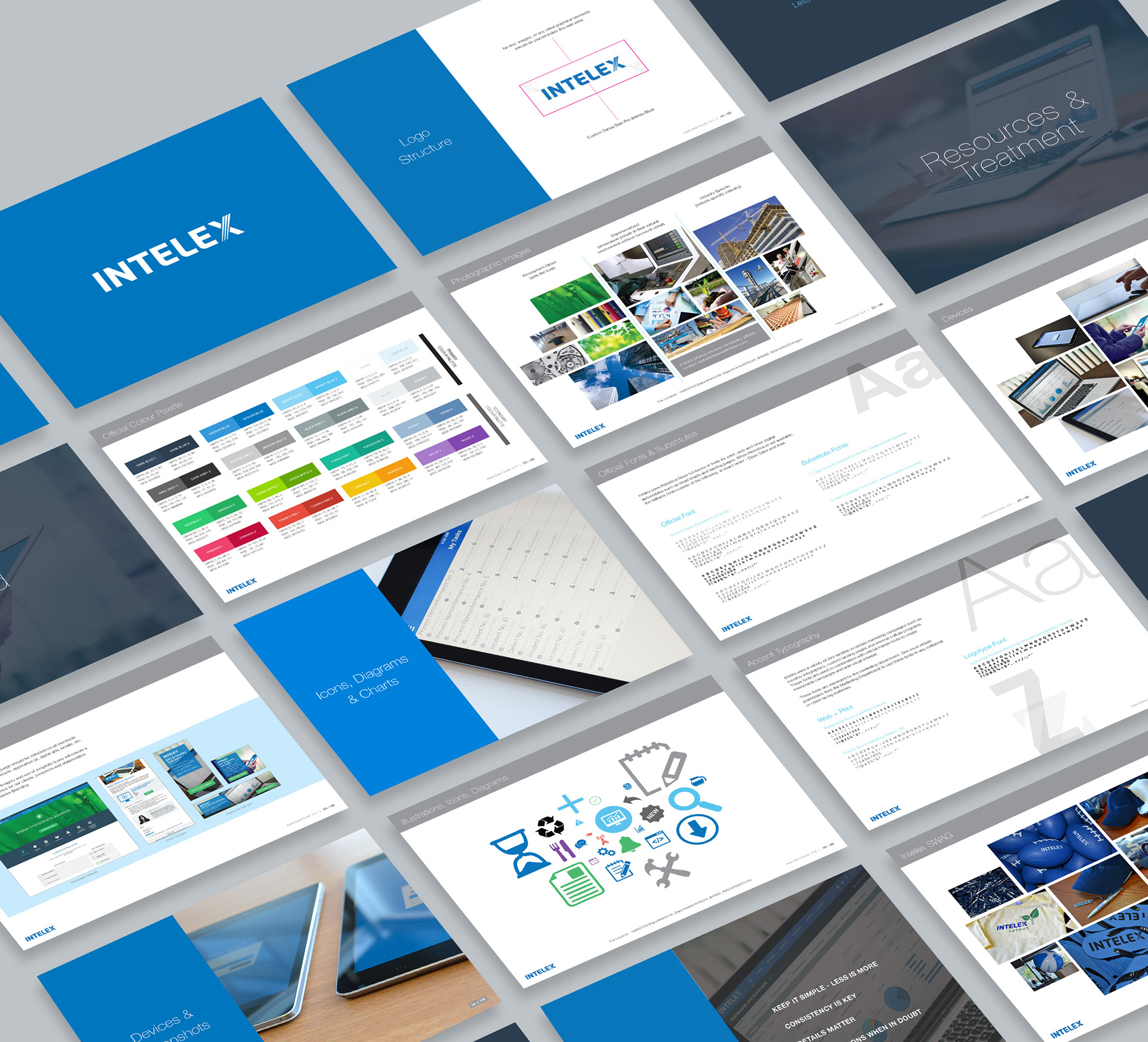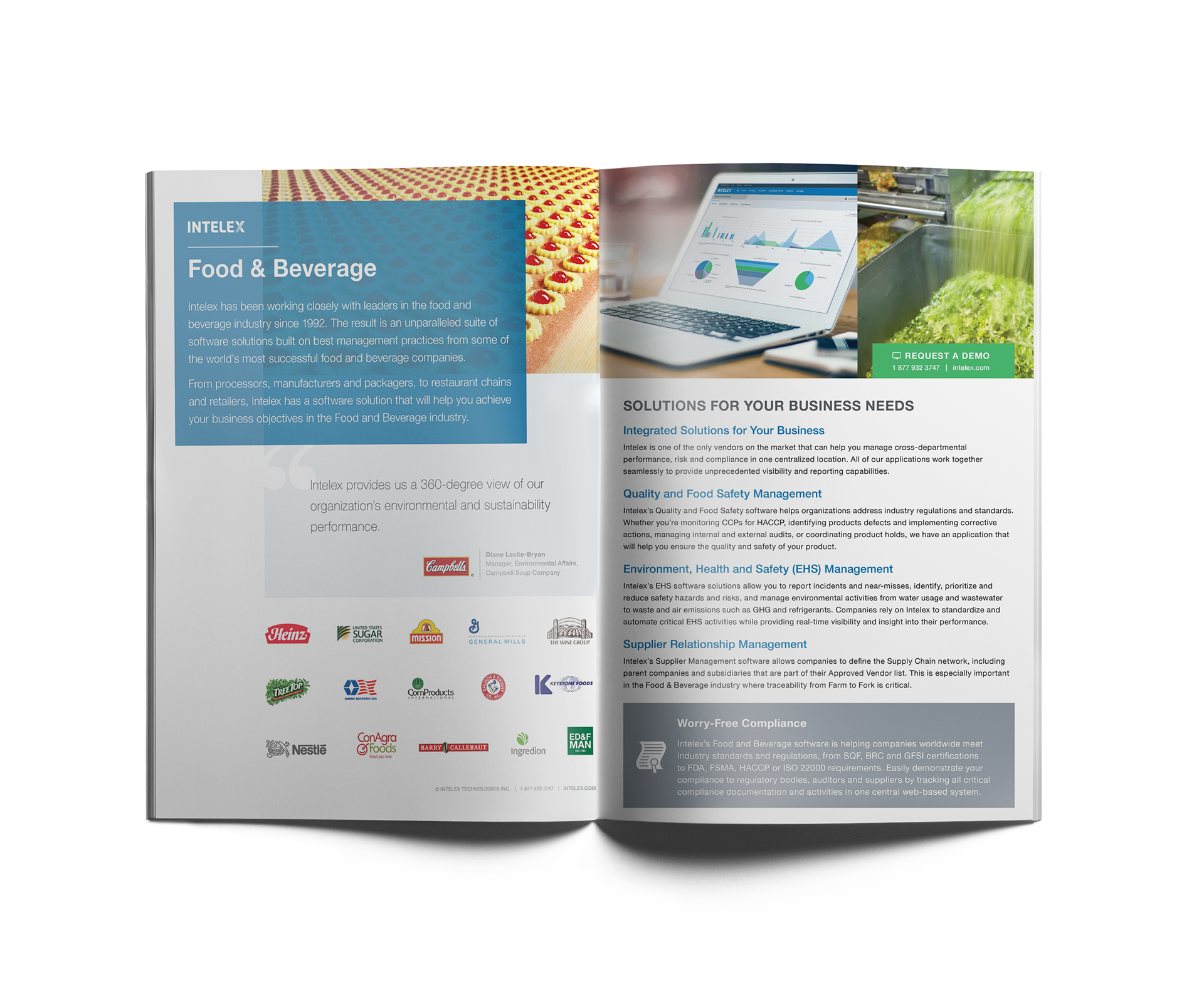 Since the release of the refreshed Intelex brand and the website redesign here are some statistics:
+  Consistent visual language strengthened brand recognition
+ Polished and refined brand across multiple channels is now trusted by clients & stakeholders 
+ Average of 30% increase in the conversion rate on lanidng pages
 + Increased number of site visits